Friendly Competitions for Every Age & Skill
If you're looking for a social activity or a competitive sport, we have a singles, doubles, triples or team leagues for friendly competition, every day of the week to suit your age, skill or ability!
Our centre is fully accredited with the representative State and National Tenpin Bowling Associations.
All our competitions are registered with Tenpin Bowling Australia, allowing us to host a number of local, regional, state and national bowling competitions, tournaments, and leagues right here in Toowoomba.
So, bring along your friends, family or even work colleagues and strike out the competition!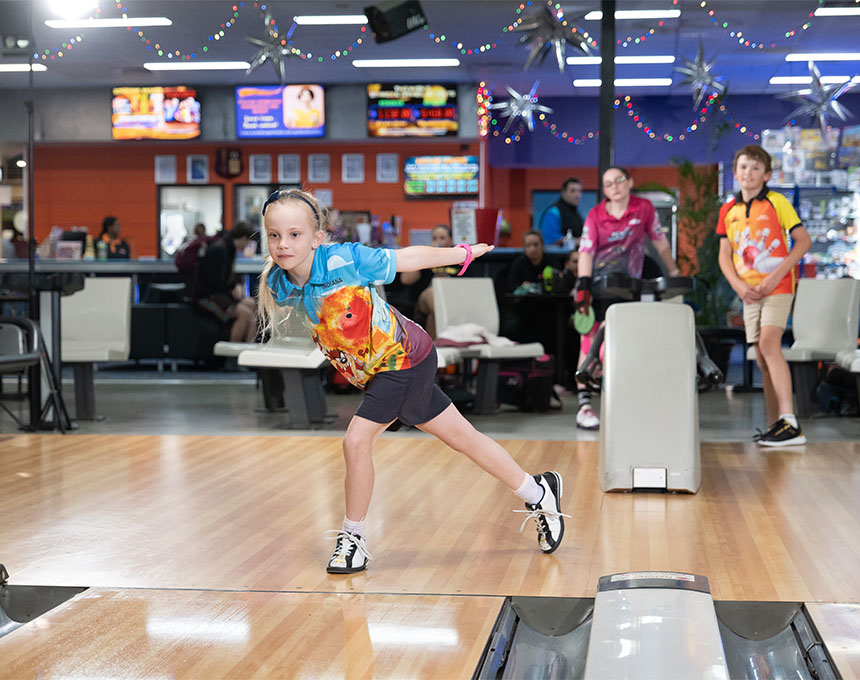 Check Out Our Current Bowling Leagues
Open Spots
"Hitman" Premiers
Open Spots
"Landers" Twilight League
Open Spots
Monday Night Doubles
Open Spots
Bushbirds
Open Spots
"Dino-Mite" Earlybirds
Open Spots
Wednesday Strikers
Open Spots
Sundowners
Open Spots
"Free Choice" Stuckyville
Open Spots
Coffee Club
Open Spots
"Clearspan" Doubles
Open Spots
Bantams
Open Spots
Saturday Strikers
Open Spots
Super Starters
Full
Sunday Night Doubles
Open Spots
Golden Oldies Social Group